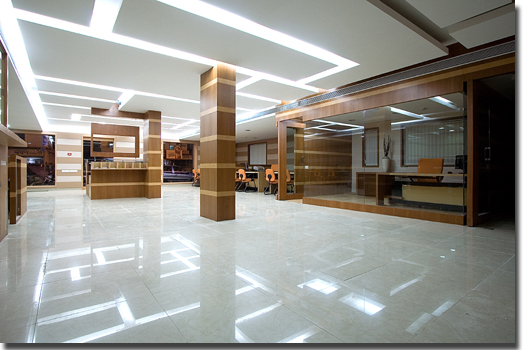 Axis Bank - Branch at Thane (Uttalsar)



Location
Uttalsar, Thana.

Construction
Feb'07 to Mar'07.

Area
3,000 sqft.

Cost of Construction
Rs. 1200/sft.

Delivery
Design-Build.

Design Team
Kalhan Mattoo,
Santha Gour Mattoo,
Kanwaldeep Kapoor,
Vinita Podar.


The bank is sensitive to the needs of local population serviced by each branch. This is effectively demonstrated by design that responds to local demographics and client profile. This branch at Utalsar, Thane is located in a conservative neighborhood. The styling, forms and lines are straight line contemporary; the material palate conforms to the conservative requirements of a banking facility.